In April ŠKODA matches record level of global deliveries from last year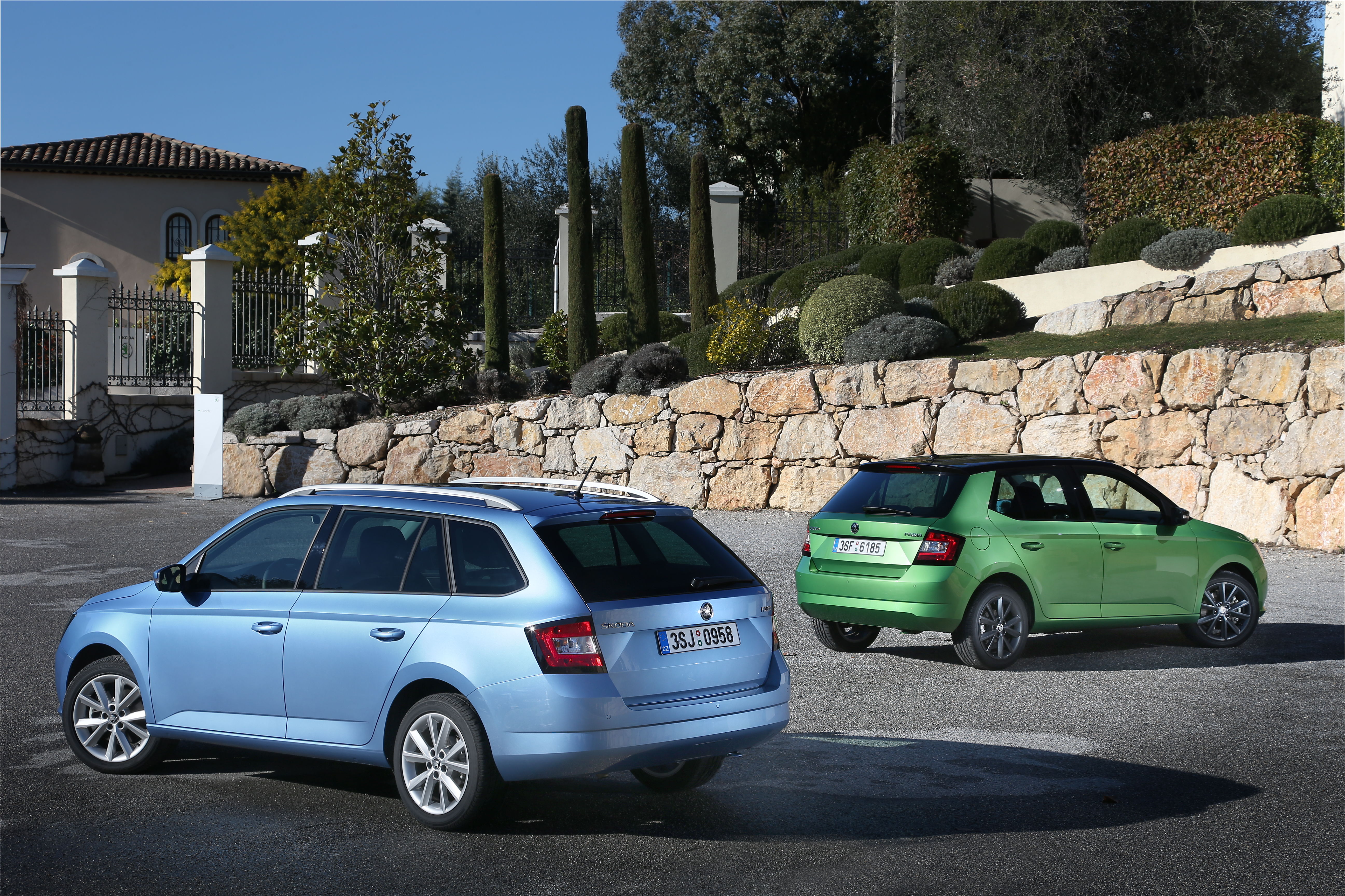 Sales: ŠKODA delivered 97,300 vehicles to customers in April
Markets: double-digit growth in Central Europe (+13.7%) and Eastern Europe (+11.4%)
Models: deliveries of the ŠKODA FABIA increased by 2.4% in April
World premiere: ŠKODA will unveil the new KAROQ SUV model on 18 May
Mladá Boleslav, 11 May 2017 – ŠKODA vehicles are continuing to enjoy great popularity worldwide. The Czech car manufacturer achieved 97,300 deliveries to customers in April, thereby matching the record level from the same month last year (April 2016: 97,200). In April, the brand performed particularly well in Central Europe (+13.7%) and Eastern Europe (+11.4%). ŠKODA expects further impetus for growth from its new ŠKODA KAROQ compact SUV. The new model will be celebrating its world premiere on 18 May in Stockholm.
"In April, we matched the record level from April 2016, thereby proving our strengths in challenging market conditions," said Werner Eichhorn, ŠKODA Board Member for Sales and Marketing. "The ŠKODA KODIAQ's positive start offers a glimpse of the strength of our SUV campaign. With the new KAROQ, which will be celebrating its world premiere in a few days' time, we will further improve our position in the important SUV segment," added Eichhorn.
As part of its 2025 Strategy, ŠKODA is consistently advancing the expansion of its model range with an extensive SUV campaign. Following the market launch of the ŠKODA KODIAQ, another model – the ŠKODA KAROQ – will be launched. The brand's new compact SUV will be introduced to the global public for the first time on 18 May in Stockholm. Its market launch will be at the end of the year.
In Western Europe, ŠKODA came close to last year's high level in April with 41,100 deliveries (April 2016: 41,400 vehicles). With 14,400 deliveries (April 2016: 14,900 vehicles), Germany remains the strongest individual market in Europe. Growth has been achieved in France (2,300 vehicles; +7.4%), Belgium (2,300 vehicles; +12.3%), Austria (2,300 vehicles; +9.6%), Spain (2,200 vehicles; +3.2 per cent), Italy (2,100 vehicles; +3.9%) and Greece (400 vehicles; +66.1%).
In Central Europe, ŠKODA saw an increase of 13.7% to 18,700 deliveries (April 2016: 16,400 vehicles). In April, the brand increased sales by 8.4% to 8,700 vehicles (April 2016: 8,000). Particularly strong growth rates can be seen in Poland (5,400 vehicles; +14.5%), Slovakia (1,900 vehicles; +11.1%), Croatia (800 vehicles; +111.1%) and Slovenia (800 vehicles; +29.3%).
In Eastern Europe excluding Russia, vehicles delivered by the car manufacturer increased by 11.4% to 3,400 vehicles (April 2016: 3,100 vehicles). The Baltic states also achieved strong growth (700 vehicles; +15.5%), Serbia (600 vehicles; +16.8%), Ukraine (500 vehicles; +42.9%) and Bulgaria (300 vehicles; +19.0%). In Russia, ŠKODA deliveries increased in April by 8.9 per cent to 5,400 vehicles (April 2016: 4,900).
In China – ŠKODA's largest individual market globally – the manufacturer achieved 20,900 deliveries last month (April 2016: 23,800 vehicles; -12.2%). The decrease – which was expected by ŠKODA – can largely be attributed to the changes currently being made to the ŠKODA OCTAVIA and ŠKODA RAPID. ŠKODA expects sales to return to normal in the second quarter.
Deliveries by the ŠKODA brand in April 2017 (in units, rounded, by model; +/- in per cent compared to same month last year):
ŠKODA OCTAVIA (34,300; -7.2%)
ŠKODA RAPID (17,500; -3.4%)
ŠKODA FABIA (18,200; +2.3%)
ŠKODA SUPERB (12,100; -6.1%)
ŠKODA YETI (6,900; -14.2%)
ŠKODA KODIAQ (4,900; - )
ŠKODA CITIGO (only sold in Europe: 3,400; -2.0%)