Precision and emotion: SKODA Design creates winners' trophies for the Tour de France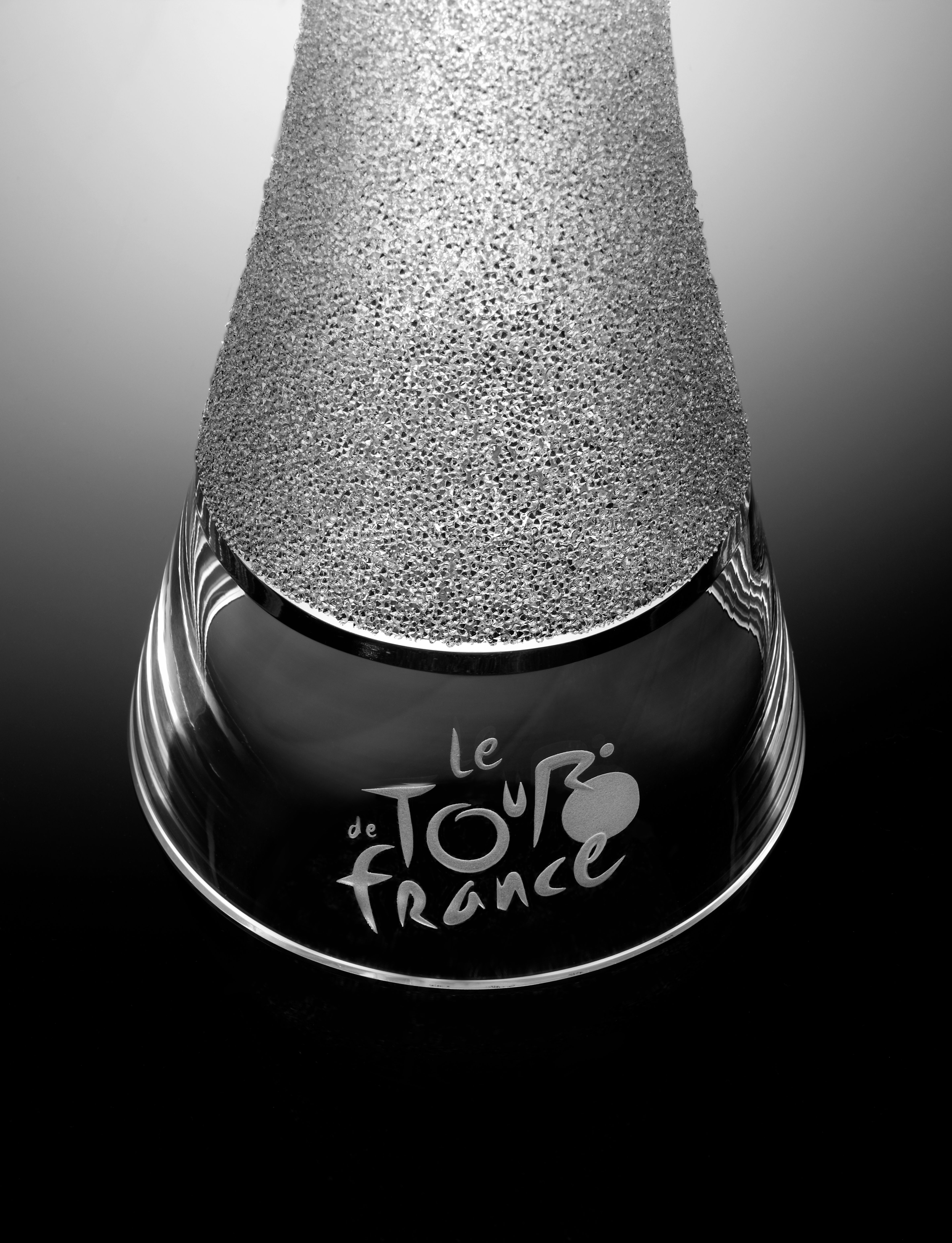 › Exclusive crystal sculptures for the winners of the Tour de France
› Designed by ŠKODA: sharp edges, dynamic and elegant shapes, surfaces decorated with luminous crystals ('StarDust®')
› ŠKODA AUTO Board Member for Human Resources Bohdan Wojnar will present the trophies in Paris on 26 July
› ŠKODA's 12th time as a sponsor of the Tour de France
Mladá Boleslav, 15 July 2015 – Razor-sharp edges, three-dimensional surfaces, dynamic and elegant shapes – ŠKODA's new design language is more emotionally appealing than ever. The ŠKODA design team has incorporated these elements in creating the crystal trophies for the winners of this year's Tour de France. The sculptures are true masterpieces of Czech crystal artwork.
For the grand finale of the Tour de France, the riders will cross the finishing line on 26 July on the Champs-Élysées boulevard. The winners will proudly raise their trophies high into the Parisian sky at the prize-giving ceremony in front of hundreds of thousands of cycling fans. The trophies are unique: they are sculptures 'created by ŠKODA Design', and 'made in the Czech Republic' by PRECIOSA, the renowned Czech glassworks from Kamenický Šenov.
This year is the twelfth time that ŠKODA AUTO has been the official sponsor and official vehicle partner of the Tour de France. "We are proud of our long association with the most famous cycling race in the world," says ŠKODA Head of Design Jozef Kabaň. "Cycling at the highest level requires passion, skill, endurance and perfection down to the smallest detail; this is something that can inspire us not only in our work, but also in our everyday lives."
As in previous years, ŠKODA Design has created the trophies for the winners of the yellow, green, white and polka dot jerseys. In addition to their inspiring shape, the 60-centimetre-tall, four-kilogram trophies feature a new, extremely effective surface finish. The surface is showcased dramatically with so-called 'StarDust®' – small luminous crystals flow around the dynamic and elegant glass body, enhancing its brilliant appearance. To mark the first time ŠKODA sponsored the green jersey (best sprinter), the winner's trophy for the green jersey cyclist is made from green glass for the first time.
Presenting the trophies to this year's winners is the highlight of ŠKODA's renewed and extensive commitment to the Tour de France. The new ŠKODA Superb will also be playing a major role as the official 'Red Car' leading the rider field. In addition, a fleet of ŠKODA vehicles will ensure the brand's strong presence throughout the event. ŠKODA
will provide around 250 support vehicles, which include the ŠKODA Octavia Combi and ŠKODA Superb. There will also be extensive digital media activity.
Cycling is a cornerstone of ŠKODA's sponsorship strategy. Besides the Tour de France and the Tour of Spain ('Vuelta'), the car manufacturer supports other international cycling races as well as numerous international and national mass cycling events. ŠKODA's commitment to cycling demonstrates the special relationship between the brand and the bicycle. ŠKODA's founding fathers, Václav Laurin and Václav Klement, began the company's success story 120 years ago by making bicycles.