Rally Šumava Klatovy: ŠKODA aims to continue winning streak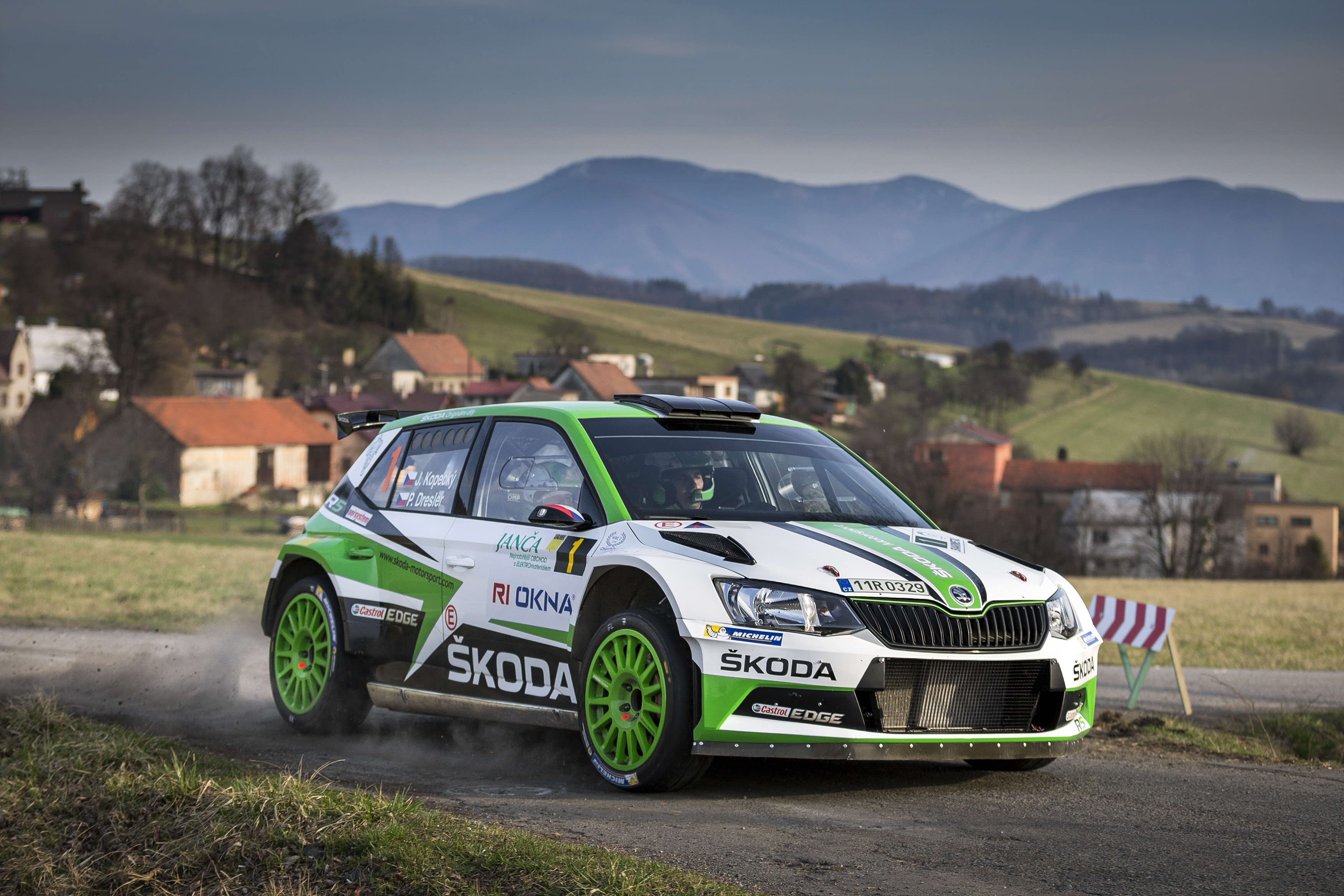 › Last year's winners Jan Kopecký/Pavel Dresler in the ŠKODA FABIA R5 are the favourites in the second round of the Czech Championship
› Impressive run of success – ŠKODA works teams unbeaten in 2017
› ŠKODA leads in the World Rally Championship (WRC 2) and the Czech Championship
Mladá Boleslav, 21 April 2017 – ŠKODA Motorsport remains unbeaten in the first quarter of the 2017 motorsport season. Whenever the green-and-white ŠKODA FABIA R5s are on the grid, one of the three works drivers, Andreas Mikkelsen (NOR), Pontus Tidemand (SWE) or Jan Kopecký (CZE) lifts the winner's trophy. While Mikkelsen and Tidemand are neck-and-neck in points at the top of the World Rally Championship (WRC 2 category), Kopecký's win at the season opener puts him in the lead in the Czech Rally Championship (MČR). The reigning champion aims to continue this winning streak this weekend (21/22 April 2017) at the Rally Šumava Klatovy.
Last year, with Jan Kopecký/Pavel Dresler (CZE/CZE) ahead of Pontus Tidemand/Jonas Andersson (SWE/SWE), ŠKODA Motorsport celebrated a convincing one-two at the Rally Šumava Klatovy in the west corner of the Czech Republic. This year, however, the two teams are following different paths. While Tidemand/Andersson are already on their way to the next round of the WRC in Argentina one week later, Kopecký/Dresler will be taking to the tarmac on home ground in their ŠKODA FABIA R5.
At the WRC Tour de Corse two weeks ago, Jan Kopecký demonstrated with top-class driving and two best times that he is one of the fastest drivers on tarmac. Only huge misfortune on the Mediterranean island prevented the Czech champion from securing a top slot.
The Rally Šumava Klatovy begins on Friday 21 April at 4.35 pm and runs on best times over 166 kilometres divided into 14 special stages. The winners are expected over the line in Klatovy on Saturday 22 April at around 7.00 pm. Alongside Jan Kopecký's works ŠKODA FABIA R5, more than half a dozen other ŠKODA FABIAs are expected on the grid in various different categories.
The 2017 calendar for the Czech Rally Championship (MČR)
Event Date
Valašská Rally 25.03.–26.03.2017
Rally Šumava Klatovy 21.04.–22.04.2017
Rally Český Krumlov 19.05.–20.05.2017
Rally Hustopeče 16.06.–17.06.2017
Rally Bohemia 01.07.–02.07.2017
Barum Czech Rally Zlín 25.08.–27.08.2017
Rally Příbram 06.10.–08.10.2017