Ready for its world premiere – the ŠKODA KODIAQ RS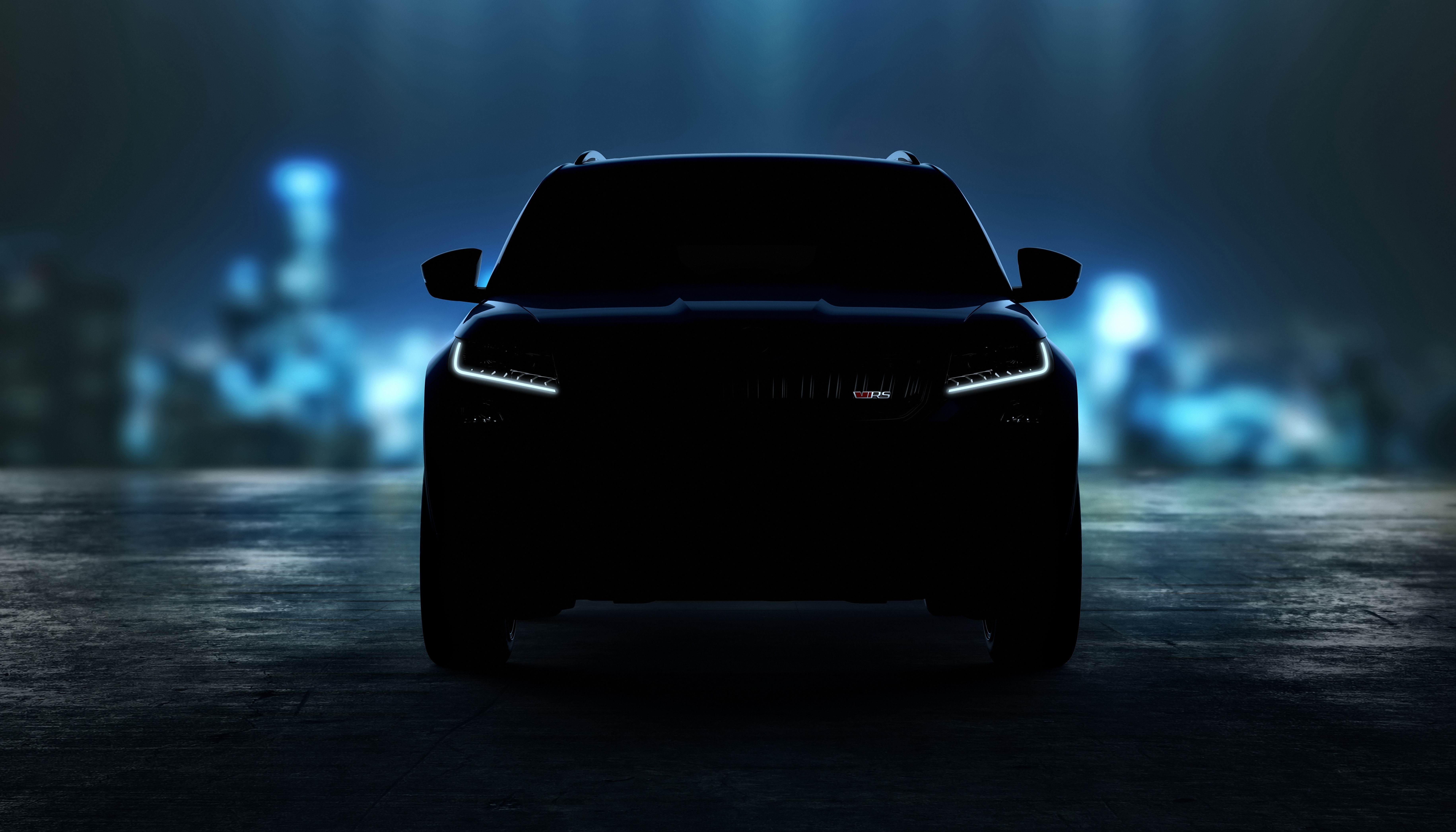 First RS SUV from ŠKODA enters the spotlight at the Paris Motor Show
All-wheel drive and 239-PS 2.0 TDI biturbo engine as standard
The first model to bear the new, modern RS logo
Mladá Boleslav, 23 August 2018 – The new ŠKODA KODIAQ RS is ready for its world premiere at the 2018 Paris Motor Show in October. The Czech brand has released the first two official pictures, offering a sneak preview of the first SUV in its RS portfolio and the new RS logo which will be borne by all ŠKODA RS models specially designed for sportiness. The KODIAQ RS, optionally available with seven seats, is powered by an engine with a peak output of 176 kW (239 PS) - the most powerful production diesel engine in the history of ŠKODA.
The initials RS have adorned ŠKODA's sportiest production models since 2000. The ŠKODA KODIAQ RS is the brand's first SUV to join this elite circle. The Czech car manufacturer thereby carries the brand's now 117-year motorsport and rally history into a new vehicle segment and marks this move with a new, modern RS logo featuring red touches.
Following in the footsteps of the first RS models from 1974
The initials RS stand for Rally Sport and were first used in 1974 on the two rally prototypes, the ŠKODA 180 RS and 200 RS. In 1975, ŠKODA developed these into the 130 RS; in 1977, the sports coupé also known as the 'Porsche of the East' achieved two victories in its class at the legendary Rallye Monte Carlo and also won the Acropolis Rally. In 2000, ŠKODA introduced its first RS production model, the OCTAVIA RS.
The new RS logo, featuring red touches, will make its debut in Paris on the ŠKODA KODIAQ RS. The dynamic SUV bears several of the logos, including one on its radiator grille. Here, 'v' stands for victory; the red symbolises the sportiness and power of the RS family. The logo's new modern look also accentuates the dynamic appearance of the KODIAQ RS.
All-wheel drive and the most powerful production diesel engine in ŠKODA history
Its powerful engine brings the ŠKODA KODIAQ RS's sporty ambitions to the fore. The four-cylinder TDI engine found in the successful all-wheel-drive SUV produces 176 kW (239 PS) from its 2.0-litre capacity thanks to biturbo charging, and delivers maximum torque of 500 Nm. This makes this engine the most powerful production diesel engine in the history of the brand from Mladá Boleslav, spanning more than 120 years.