ŠKODA AUTO Kvasiny plant sets new production record in 2018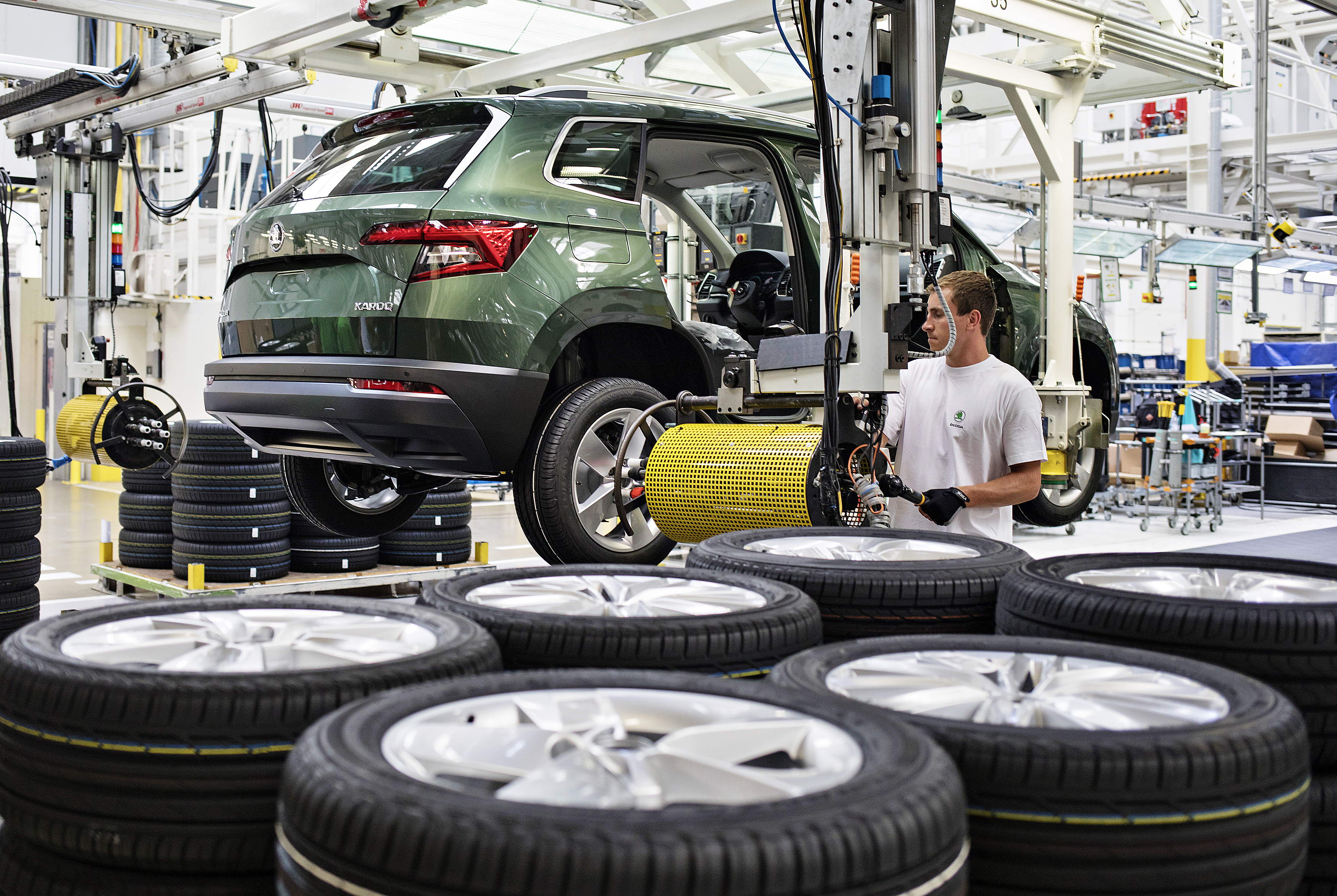 › In 2018, ŠKODA AUTO produced more than 300,000 vehicles at its Kvasiny plant for the first time
› The factory in the Hradec Králové region manufactures the ŠKODA SUPERB, ŠKODA KODIAQ and ŠKODA KAROQ
› Preparations for electromobility are under way at the site at full speed
Kvasiny, 26 February 2019 – ŠKODA AUTO set a new production record at its Kvasiny plant in 2018. For the first time, more than 300,000 cars left the factory in one year. The ŠKODA SUPERB, ŠKODA KODIAQ and ŠKODA KAROQ are all manufactured at the state-of-the-art production site. After the plant was extended to include a multifunctional competence centre last year, preparations for the start of the electromobility era are now under way at full speed.
"In 2018, we surpassed the mark of 300,000 vehicles produced at our Kvasiny plant for the first time. This record speaks for itself: with its highly skilled workforce and state-of-the-art technology, and being a multifunctional centre of excellence in production, this site couldn't be better equipped for the future," explained Michael Oeljeklaus, ŠKODA AUTO Board Member for Production and Logistics. "We have big plans for the future here and we're pushing ahead at full speed with the preparations necessary for entering the era of electromobility this year."
The ŠKODA KAROQ and ŠKODA KODIAQ SUV model lines as well as the brand's flagship, the ŠKODA SUPERB, are all produced at the Kvasiny plant. The Czech car manufacturer employs around 9,000 staff there, making it one of the biggest employers in the Hradec Králové region. The company is continuously optimising production at the factory in East Bohemia to make best use of the site's capacity. This means, for example, that the ŠKODA KODIAQ is not only manufactured on the SUV production line, but also alongside the ŠKODA SUPERB.
Over the past few years, the Kvasiny plant has undergone the most extensive modernisation and expansion in its history spanning more than 80 years. As part of its SUV campaign, which began with the ŠKODA KODIAQ, the car manufacturer invested a total of eleven billion Czech korunas in modernising production processes. In 2018, the new multifunctional competence centre commenced operations. It houses all of the areas for vehicle testing and analysis under one roof, including the testing and quality centre or the logistics centre as well as space to store pre-production vehicles.
In 2019, production of the ŠKODA SUPERB featuring plug-in-hybrid drive will begin in Kvasiny. From 2023, the Volkswagen Passat family will also be manufactured there alongside the ŠKODA KODIAQ and ŠKODA SUPERB.