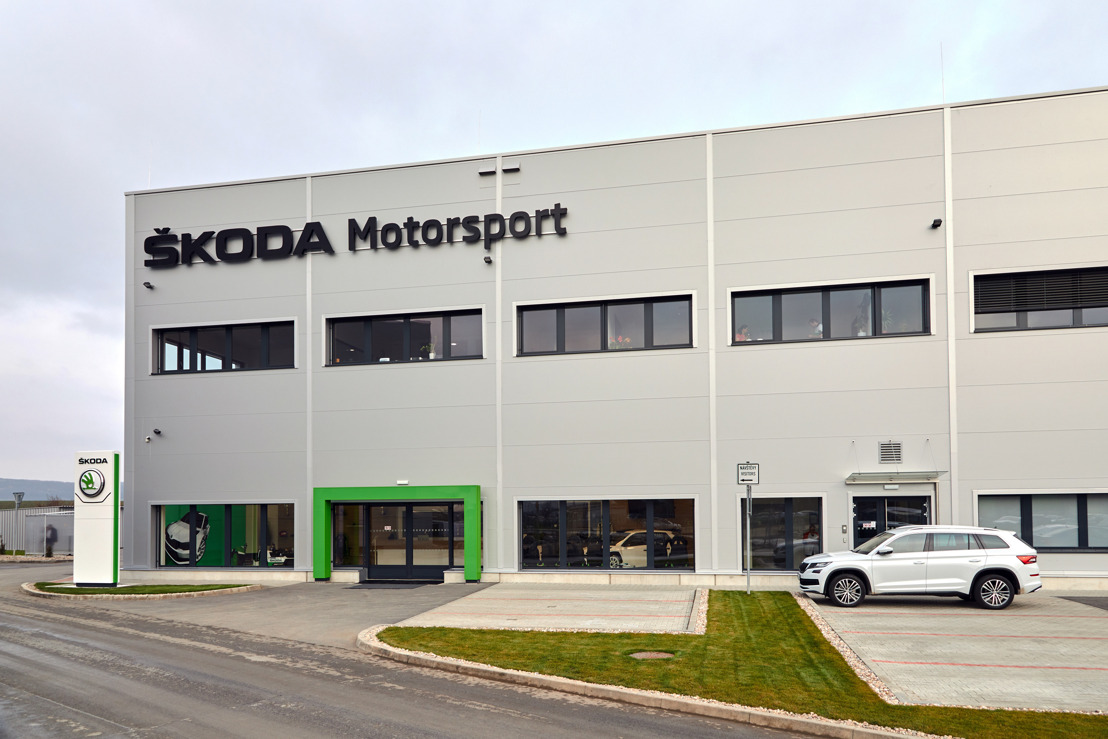 ŠKODA FABIA R5 got a new home base - New headquarter for ŠKODA Motorsport
Tuesday, November 27, 2018 — › ŠKODA Motorsport operates out of new 16,400 square metres facilities close to the
ŠKODA AUTO factory in Mladá Boleslav
› Purpose-built premises offer ample place for engineering, workshops and logistics
Mladá Boleslav, 27 November 2018 – ŠKODA Motorsport is now operating out of a brand
new headquarter close to the ŠKODA AUTO factory in the outskirts of Mladá Boleslav. The
purpose-built facilities host all departments of ŠKODA Motorsport under one roof and can
serve the needs of the customers and the factory team even better.
Research and development, production, workshop, storage, workshop for prototypes, logistics,
offices and a show room for customers are concentrated in the brand new facilities close to the
ŠKODA AUTO factory near Mladá Boleslav. The persons working for ŠKODA Motorsport share
1,859 square metres of office space and 3,844 square metres of workshop and storage facilities. In
total, the new premises cover 16,400 square metres.
Christian Strube, Head of Technical Development ŠKODA AUTO, says: "With this new
headquarter, we are prepared for the future challenges. Due to an improved workflow, we can
develop and built up cars even more efficient and make our service for our customers even better.
Last year, our target was to provide more than 200 FABIA R5 to customers worldwide. And we
delivered! Up to now, almost 250 FABIA were sold. In order to keep that momentum, these new
premises are an ideal foundation for the future success of our motorsport program."
ŠKODA Motorsport boss Michal Hrabánek emphasizes: "This brand new facility clearly
demonstrates ŠKODA's commitment to motorsport. It will help us a lot to improve our customer
service and to continue the success story of ŠKODA Motorsport worldwide!"
Catherine Van Geel PR Manager, D'Ieteren NV