SKODA Growth Continues in February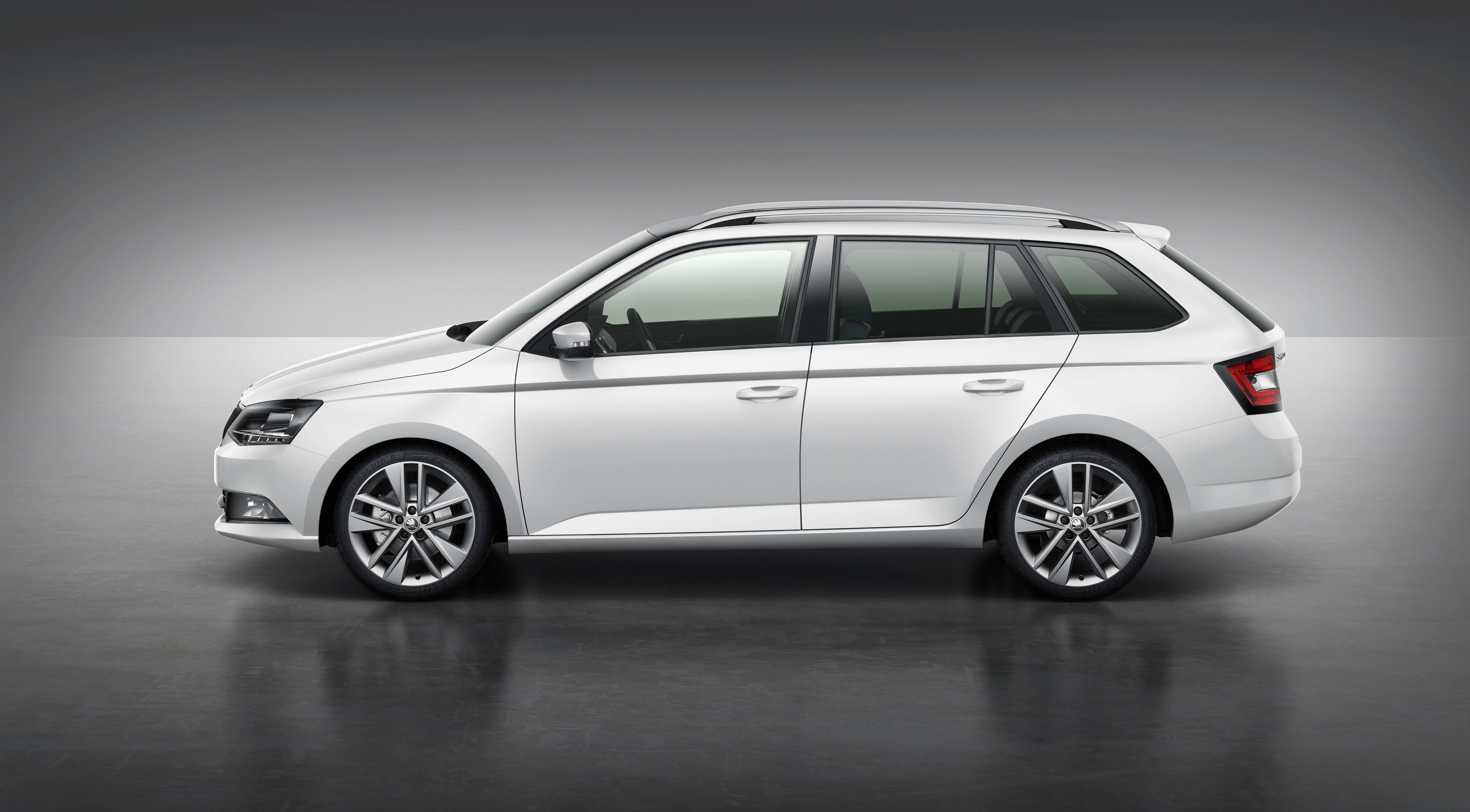 ›Best February of all time: ŠKODA surpasses same period last year by 3.6%
›International success: ŠKODA records significant growth in Europe and China
›Excellent response: ŠKODA Fabia, Superb and Yeti sales increase considerably
Mladá Boleslav, 9 March 2016 – ŠKODA remains in the fast lane. In February, global deliveries increased by 3.6% to 78,800 vehicles (February 2015: 76,000). This means that the Czech carmaker sold more cars than ever before in a February. The brand recorded a significant increase particularly in Western Europe and China. The two latest models continue to do very well: Sales of the ŠKODA Fabia increased by 42.7% and the new ŠKODA Superb by 65.7%.
"ŠKODA has made a good start to the new year," says Werner Eichhorn, ŠKODA Board Member for Sales and Marketing. "The first two months highlight the positive momentum of the brand. On the global markets, our new ŠKODA Fabia and ŠKODA Superb are in particularly high demand. However, the situation in Russia and neighbouring countries continues to be tense."
In Western Europe, ŠKODA achieved growth of 9.8% in February with 32,500 deliveries to customers (February 2015: 29,600). In Germany, the manufacturer increased by 14.7%, strengthening their position as the largest import brand selling 12,100 units (February 2015: 10,500). The brand recorded double-digit growth in Denmark (1100 vehicles, up 41.2%), Finland (1000 vehicles, up 22.6%), France (1800 vehicles, up 14.0%), Ireland (1500 vehicles, up 42.7%), Italy (1800 vehicles, up 26.4%), Netherlands (1200 vehicles, up 52.6%), Norway (700 vehicles, up 26.4%), Portugal (300 vehicles, up 69.8% ), Spain (2400 vehicles, up 17.5%) and Sweden (1300 vehicles, up 24.4%).
The situation on the Russian market remains tense. In February, ŠKODA delivered 27.4% fewer vehicles (4100) to customers than February last year (5600).
In Eastern Europe, excluding Russia deliveries to customers increased by 11.8% to 2500 vehicles (February 2015: 2200). The Baltic States (500 vehicles, up 10.6%), as well as Bosnia (100 vehicles, up 26.0%), Romania (700 vehicles, up 8.8%) and Serbia (500 vehicles, up 7.6%) recorded significant growth.
ŠKODA also recorded growth in Central Europe: The brand's deliveries increased by 6.3% in to 15,400 units in this region (February 2015: 14,500). On their Czech home market, the manufacturer achieved significant growth with 7500 vehicles (February 2015: 6600): an increase of 13.6%, in Slovenia with 500 vehicles, an increase of 13.1% and in Slovakia (1400 vehicles), an increase of 2.4%.
China remains ŠKODA's number-one sales market in February. Delivering 18,500 vehicles, the manufacturer surpassed last year's sales results (17,700 units) by 4.6%. ŠKODA achieved high growth rates in Israel (1800 vehicles, up 53.5%), New Zealand (100 vehicles, up 37.8%), Taiwan (200 vehicles, up 20.5%) and Turkey (1800 vehicles, up 37.8%).
ŠKODA deliveries to customers in February 2016 (in units, rounded off, by model; +/- in percent compared to February 2015):
ŠKODA Octavia (31,300; -2.1 %)
ŠKODA Fabia (14,500; +42.7 %)
ŠKODA Rapid (13,400; -17.0 %)
ŠKODA Superb (9300; +65.7 %)
ŠKODA Yeti (7400; +7.6 %)
ŠKODA Citigo (only sold in Europe: 2800; +2.2 %)
skoda_sales_record_infograph_en.pdf
PDF - 1.6 Mb
Download