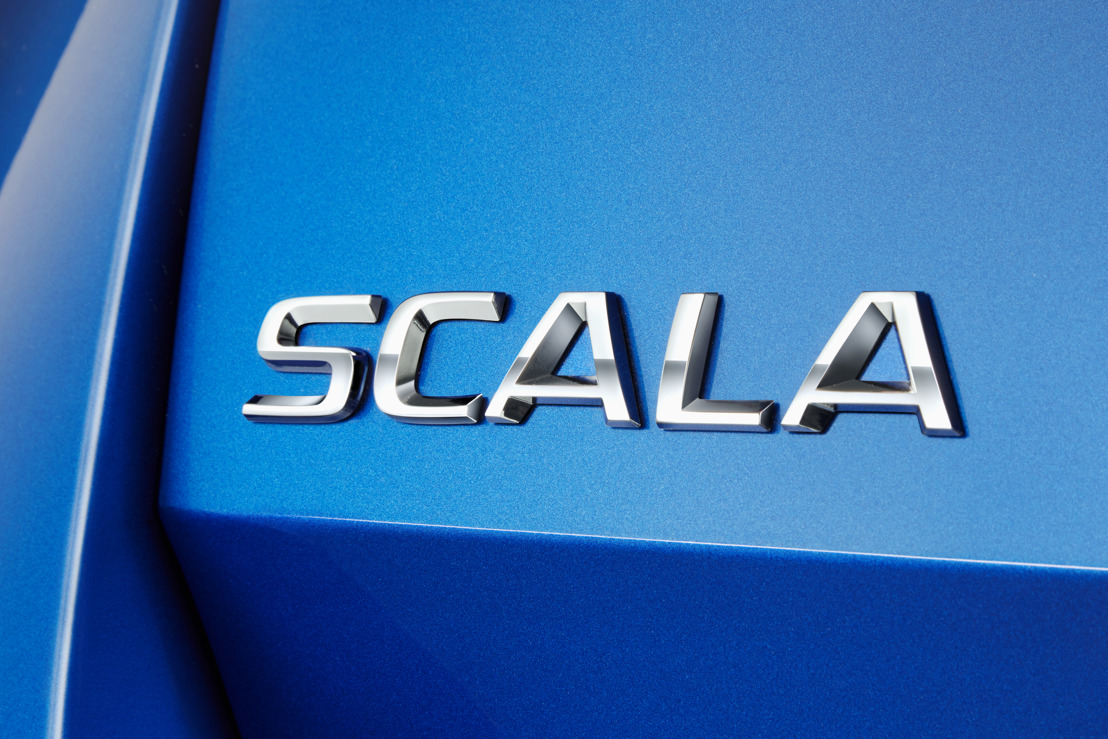 ŠKODA SCALA: A new name for a new compact model
Monday, October 15, 2018
The name comes from the Latin and means 'stairs' or 'ladder'
With SCALA ŠKODA makes next big step forward in design and technology
First European ŠKODA model to bear ŠKODA in lettering at back
Brand-new model ŠKODA SCALA to be introduced to the public before end of the year
Mladá Boleslav, 15 October 2018 – Following the first silhouette, ŠKODA reveals the name of its new compact model – ŠKODA SCALA. The name comes from the Latin word 'scala' which means 'stairs' or 'ladder' and is at the same time next step forward for Czech car manufacturer in compact segment. As the first ŠKODA production model in Europe, the new SCALA also carries the ŠKODA lettering in the middle of the tailgate instead of the ŠKODA logo.
Bernhard Maier, chairman of the board of ŠKODA AUTO, emphasizes: "With the new ŠKODA SCALA we are proposing a new chapter in the compact class of ŠKODA. It is a completely new development that sets standards in terms of technology, safety and design in this class. Thus we are confident that SCALA has the best chance to redefine A-segment for ŠKODA."
With SCALA, ŠKODA presents its new emotional exterior and interior design language for the first time in series form. It had already made a stir at the Paris Motor Show in shape of VISION RS. With the new model, Czech traditional brand also makes a big leap in technology and offers innovative features that so far are found only in higher class segment. Thus the name SCALA which comes from Latin fits brilliantly. It means as much as 'stairs' or 'ladder'. With SCALA; ŠKODA is taking several major development stages. It also perfectly embodies the canon of values of the brand, which the term "smart understatement" aptly summarizes.
In addition, the new ŠKODA SCALA features another, new and unmistakable feature: the first European series model of the brand adorns the ŠKODA lettering engraved in single letters instead of the logo. The rear flap of the new compact model in the center.
Catherine Van Geel PR Manager, D'Ieteren NV