Video: First details about the ŠKODA KODIAQ RS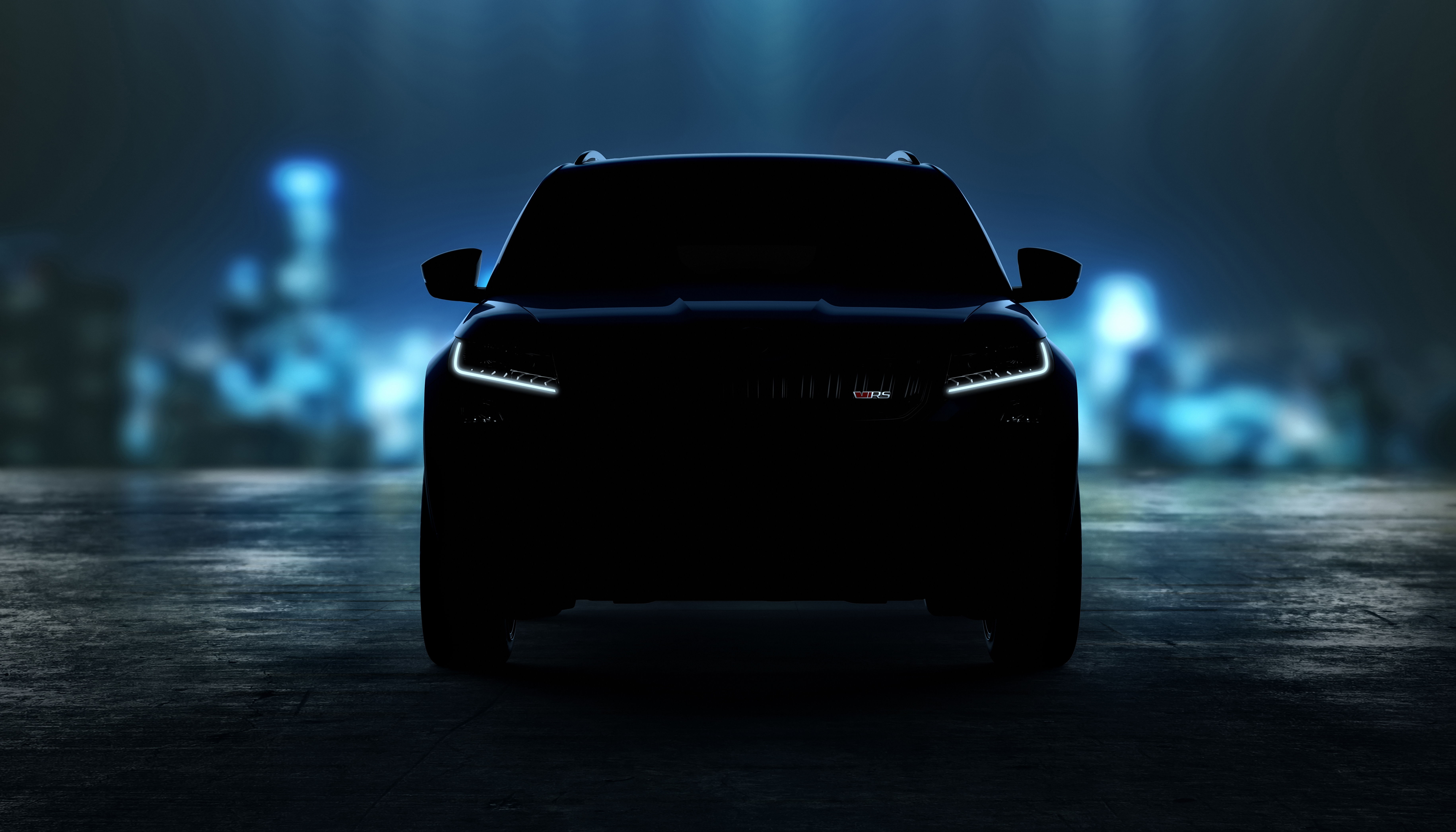 › Sporty, top-of-the-range KODIAQ will make its debut at the 2018 Paris Motor Show
› First ŠKODA SUV to come with full-LED headlights and Virtual Cockpit as standard
› Exclusive option of Race Blue finish available for the first time in a ŠKODA SUV
› Engine power is even more directly noticeable thanks to Dynamic Sound Boost
Mladá Boleslav, 13 September 2018 – ŠKODA is revealing several details about its new ŠKODA
KODIAQ RS ahead of the high-performance SUV's official world premiere at the 2018 Paris
Motor Show in October. In a video, ŠKODA is offering a preview of the car's full-LED
headlights, the Virtual Cockpit and the new Dynamic Sound Boost function, which accentuates
the dynamic character of the ŠKODA KODIAQ RS with a meaty and even sportier sound.
With the most powerful production diesel engine in ŠKODA history (176 kW, 240 PS), all-wheel drive
and adaptive suspension, the brand's first high-performance SUV is strictly designed for sportiness.
This dynamism is emphasised by the crystalline-effect full-LED headlights, which come as standard,
and the typical ŠKODA design language. The video shows the optional metallic Race Blue finish,
which is available for the first time in a ŠKODA SUV.
New Sport layout for Virtual Cockpit
Standard equipment in the ŠKODA KODIAQ RS includes the individually adjustable Virtual Cockpit in
a carbon optic. 'Sport' is a fifth display layout which features the rev counter and speedo in the centre.
The KODIAQ RS is the first-ever ŠKODA model to offer Dynamic Sound Boost. This sophisticated
system uses the data from the car electronic board systems and varies and intensifies the sound of the
engine depending on the selected driving mode. This results in a captivating and emotive acoustic
experience, which makes the ŠKODA KODIAQ RS even more enjoyable to drive.
ŠKODA KODIAQ RS will be introduced to the public all over the world for the first time at the
2018 Paris Motor Show in October.