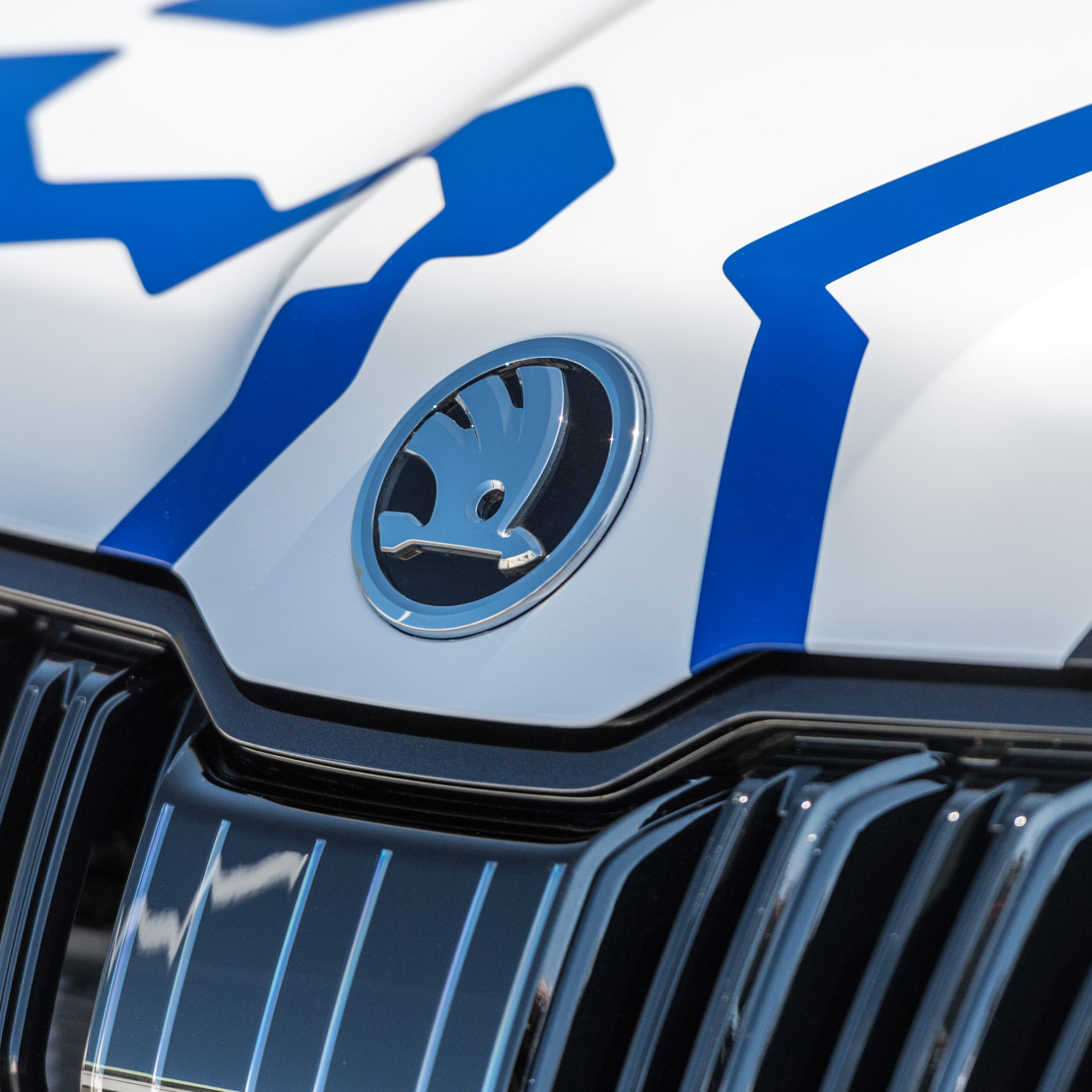 Video: ŠKODA launches the KODIAQ RS into the 'Green Hell'
Tuesday, June 12, 2018 — › Racing driver Sabine Schmitz conquers the Nürburgring's Nordschleife in the highperformance
SUV
› The full video showing the sensational record-breaking lap around the Nordschleife will be
released on 14 June
› The top-of-the-range model, the new ŠKODA KODIAQ RS, will make its debut at the
2018 Paris Motor Show
Mladá Boleslav, 12 June 2018 – ŠKODA sent racing driver Sabine Schmitz into the 'Green Hell'
for a record-breaking lap in the new ŠKODA KODIAQ RS, even before the new top-of-the-range
model is launched. In doing so, the Czech car manufacturer is giving an indication of the
seven-seater SUV's extraordinary performance. What's more: a teaser video reveals how
intently the extremely professional team prepared the high-performance SUV, which was
covered in a sporty camouflage design, for its successful record attempt on the Nürburgring's
legendary Nordschleife. The clips whet viewers' appetite for the new ŠKODA KODIAQ RS; the
full video will be released on 14 June. The ŠKODA KODIAQ RS will make its official debut in
October at the 2018 Paris Motor Show.
As a renowned Nordschleife expert, Sabine Schmitz knows the legendary 20.832-km-long circuit in the
Eifel region, with its 73 corners and a difference in altitude of around 300 m, inside out: she is the first
and – to date – only woman to have won the famous 24-hour race there. František Drábek, Head of
Compact Models at ŠKODA AUTO, didn't want to miss out on the opportunity to experience the ride
from the passenger seat. Drábek had played a major part in the development of the high-performance
SUV and he was now in the car during the speedy lap, experiencing its sporty qualities up close. The
new top-of-the-range version of the successful SUV will be officially presented in Paris this October.
More photos are available at skoda-storyboard.com.
Catherine Van Geel PR Manager, D'Ieteren NV